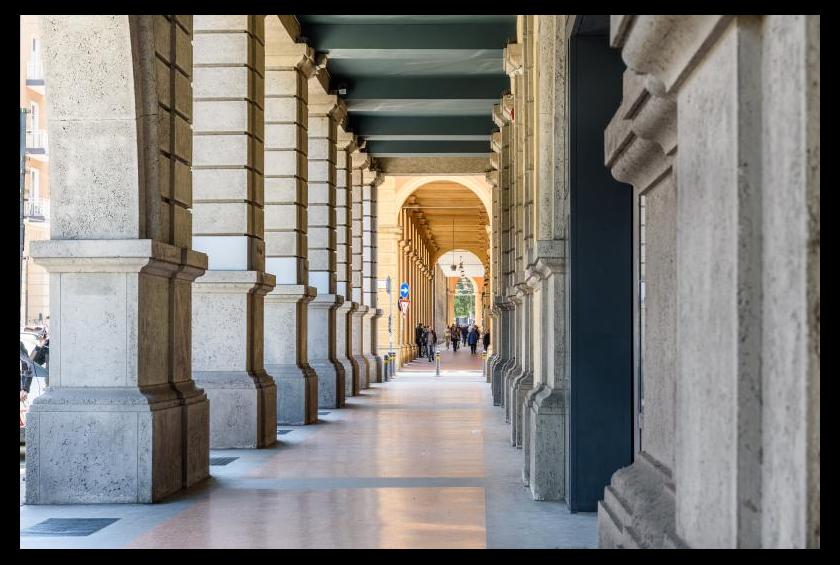 The 20th-century portico of the ancient public bakery, today seat of the Museum of Modern Art of Bologna, one of the most dynamic cultural institutions in the city, documents the persistence of the monumental portico in great public works of urban redevelopment of the early 20th century in a part of the city historically dedicated to pre-modern industrial activities.
Today's repurposing of this urban area was done with a focus on a respectful environmental recovery.
The component includes the entire area of the ancient Porto Navile (port), which was recently transformed and repurposed as a cultural hub (Manifattura delle Arti) where the portico serves as a sort of gateway and above all as a place known for its role as a centre of cultural sociability. Within the boundaries an important source of documentation is included: the archives of the Cineteca di Bologna, one of the most important institutions for the restoration of moving image at international level.