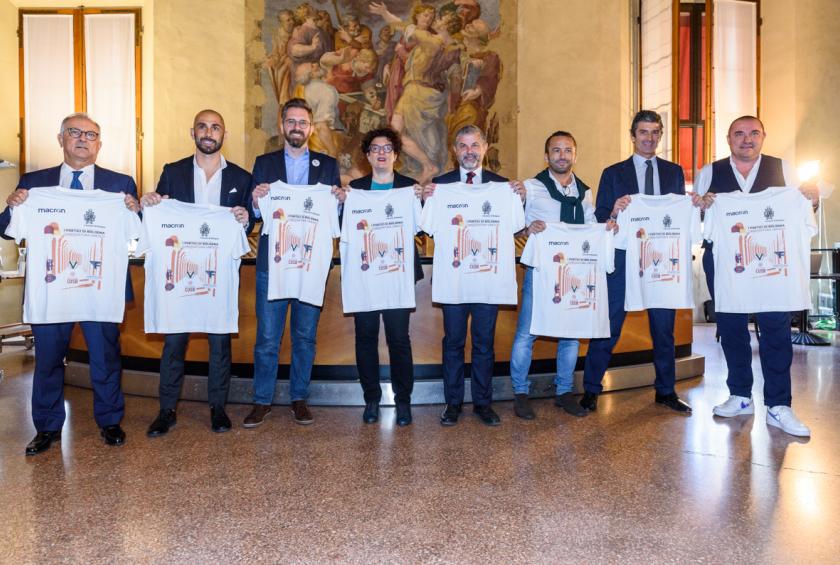 Growing support for nomination
On October 1st, restoration work began on the portico of San Luca, from the Meloncello Arch to the Sanctuary, thanks to the double funding of Emilia-Romagna Region and the Ministry of Cultural Heritage and Activities and Tourism for a total of 4.2 million euros.
The restoration project, which will last 15 months, has been included in the Management Plan which will be attached to the Dossier of nomination to the UNESCO World Heritage List, and shows how the city is really active in the care of the property.
Support for the nomination of porticoes comes also from the city's sporting world: on October 17th, a T-shirt produced by Macron was presented in a press conference.
The shirt will be worn before matches by the players of the city teams of football, basketball, rugby, baseball and by members of CUSB (University Sports  Centre). The shirt displays a graphic design that represents porticoes and the logos of the sports clubs involved.