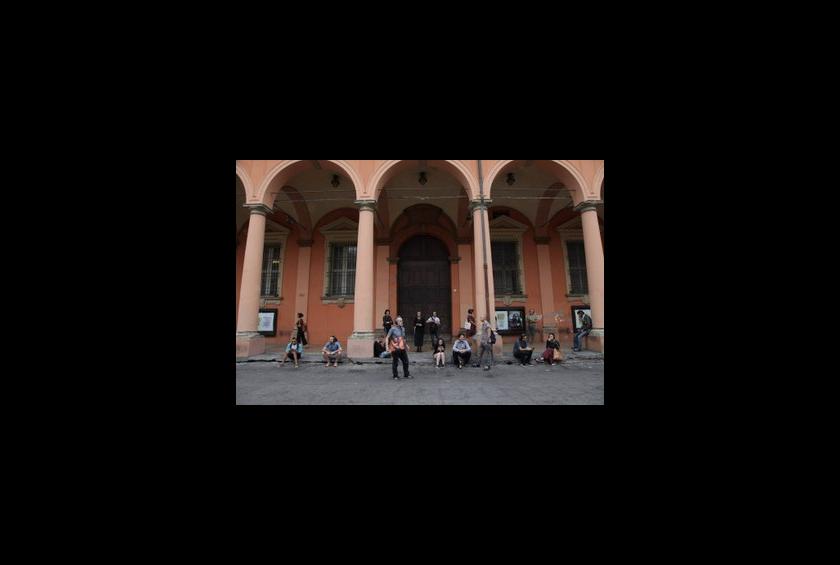 On 15 December 15 at 6 pm, the soundwalk Sonorous Portico #1 - Via Zamboni, a project by ZimmerFrei in partnership with Mokichi Okada Chair on Beauty, will be held with the contribution of the City of Bologna.
Lasting about 45 minutes, the walk will proceed along the porticoes of Via Zamboni from Piazza Rossini to Piazza Puntoni (now Piazza Roberto Raviola, in art "Magnus"). It is the first stage of a listening itinerary scattered among the Unesco World Heritage Site porticoes and to be held throughout 2022.
Meeting point: the intersection of Piazza Rossini and Via Zamboni, 15 December 2021 h 18.
The walk follows the final conference of the series Il patrimonio della bellezza/The Heritage of Beauty, entitled "Sulla natura della bellezza, sulla bellezza della natura" ('On the Nature of Beauty, on the Beauty of Nature') with Raffaele Milani (University of Bologna), scheduled for 15 December at 3 pm at the Umberto Eco International Centre for the Humanities.
Conference location: Sala Rossa, Via Marsala 26, Bologna.
Info to follow, in person and online