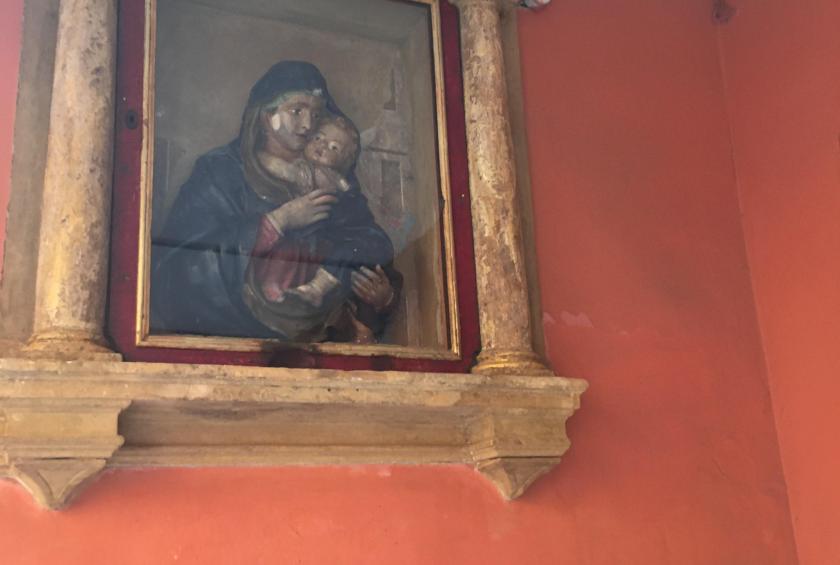 The maintenance work on the sandstone shrine, dating back to the seventeenth century, containing a Madonna and Child, was completed under the porticoes in Via del Borgo. The intervention was promoted by the Comitato dei Borghigiani, who since 2011 have been taking care of this stretch of street between Via delle Moline and Via Irnerio, and thanks to the collaboration of restorers Roberto Cavallo and Cinzia Orlandi.
The plaster relief, known as the Madonna del Borgo, will also soon undergo cleaning and restoration.
The initiative is part of the projects included in the Management Plan in support of the nomination  of the Porticoes of Bologna to UNESCO World Heritage List.