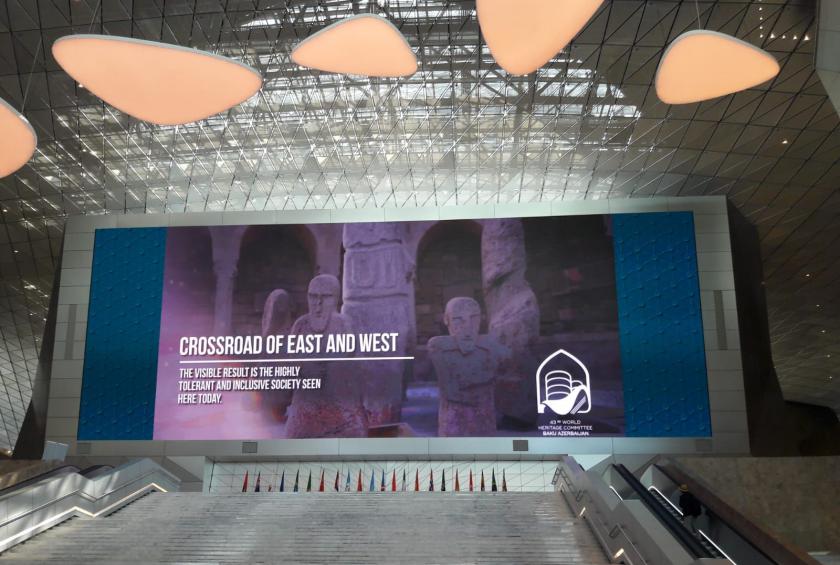 43rd session of the UNESCO world heritage committee in Baku, june 30th - july 10th 2019
The UNESCO World Heritage Committee met in Baku, Azerbaijan, from June 30th to July 10th 2019 for its 43rd session. The Committee's works were followed by an audience of more than 2,500 people.
The Committee brings together representatives of 21 UNESCO member countries that remain in office for 6 years, and its main task is to select the properties to be included in the World Heritage List.
In this year's session, 29 new sites were included in the list and officially proclaimed, including "Colline del Prosecco di Conegliano e Valdobbiadene". The total number of properties on the World Heritage List thus rises to 1121, 55 of which are Italian. Italy still retains the top position of listed properties, on a par with China.
The 44th session of the Committee will be held in Fuzhou, China, where Italy will submit the nomination of Padova Urbs Picta. And in 2021 we hope it will be the turn of Portici di Bologna!