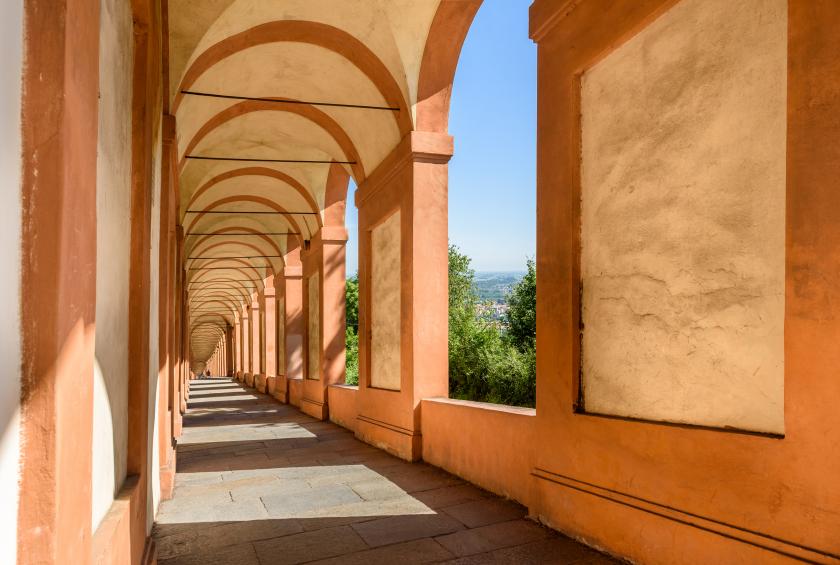 The Porticoes of Bologna have been inscribed on UNESCO WorldHeritage List! 
This addition was made during the extended 44th session of the World Heritage Committee held online and chaired from Fuzhou (China), which is examining nominations from both 2020 and 2021.
"The serial property comprises twelve component parts consisting of ensembles of porticoes and their surrounding built areas, located within the Municipality of Bologna from the 12th century to the present. These portico ensembles are considered to be the most representative among city's porticoes, which cover a total stretch of 62 km. Some of the porticoes are built of wood, others of stone or brick, as well as reinforced concrete, covering roads, squares, paths and walkways, either on one or both sides of a street. The property includes porticoed buildings that do not form a structural continuum with other buildings and therefore are not part of a comprehensive covered walkway or passage. The porticoes are appreciated as sheltered walkways and prime locations for merchant activities. In the 20th century, the use of concrete allowed the replacement of the traditional vaulted arcades with new building possibilities and a new architectural language for the porticoes emerged, as exemplified in the Barca district. Together, the selected porticoes reflect different typologies, urban and social functions and chronological phases. Defined as private property for public use, the porticoes have become an expression and element of Bologna's urban identity".